videos
Globetrotter Shilpa Goes On A Lifelong Journey Of Marital Bliss On Band Baajaa Bride
Shilpa Aggarwal is a typical modern, independent girl who has travelled the world, yet prides herself in being a total family person. She met her prince charming Karan at a reunion and ever since has been on a whirlwind trip of romance. Watch her special story on Band Baajaa Bride with Sabyasachi Mukherjee.
Season 7
Season 6
Season 5
Season 4
Season 3
Season 2
Season 1
Mentor Sabyasachi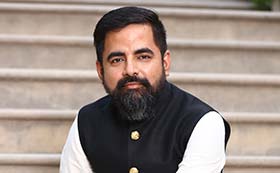 Sabyasachi Mukherjee is the design genius who with a single touch can transform the girl next door into a vintage diva. His designs are all about a classic sensuality. The Sabyasachi bridal charm is a cut above the rest which makes him a hit with the critics and classes alike! Lending his expertise and name to this season of the show, Band Baajaa Bride with Sabyasachi, will see brides being created like never before!
ABOUT THE SHOW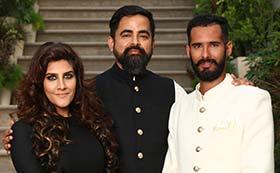 Deepika Padukone swears by his creations in her personal life; Bipasha Basu and Soha Ali Khan couldn't dream of the biggest day in their life, their wedding, without him. The nations most celebrated designer Sabyasachi Mukherjee is back with the seventh season of Band Baajaa Bride…. And this time he's year to make each of our 13 brides feel like a celebrity bride.
A sensational show on makeovers for everything, including fate. Unforgettable moments, renewal of vows, striking jodis, heart-warming stories and makeovers that will be remembered for a long time to come; Band Baajaa Bride has been instrumental in giving 78 brides their fairytale moment.
In the seventh season of the show, get set to witness the transformation of 13 brides with our style diva Ambika Anand and every bride's best friend Bharat Arora accompanying the brides at every step of their makeover journey. Watch Sabyasachi Mukherjee play the mentor and design some stunning attires, exclusives source and put together interesting textiles to create exquisite one of its kind ensembles for our brides. With interesting stories, and even more interesting makeovers, Band Baajaa Bride Season 7 has moments of blessings, gorgeous jewelry, designer outfits and accessories and the dream lehenga that will be ideal to make any girl feel like a celebrity on her big day.
Once in a while in the middle of an ordinary life, love gives us a fairytale and Band Baajaa Bride promises to be the perfect beginning to our 13 bride's fairytale.