Mentor Sabyasachi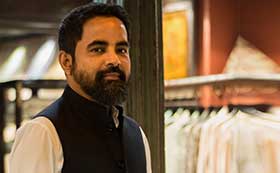 Sabyasachi Mukherjee is the design genius who with a single touch can transform the girl next door into a vintage diva. His designs are all about a classic sensuality. The Sabyasachi bridal charm is a cut above the rest which makes him a hit with the critics and classes alike! Lending his expertise and name to this season of the show, Band Baajaa Bride with Sabyasachi, will see brides being created like never before!
ABOUT THE SHOW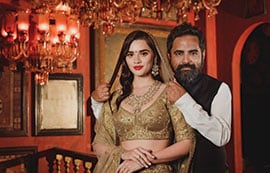 A fairytale wedding is every girl's dream; from the girl with a debilitating skin condition who thought herself less beautiful, to a biker girl who sees herself as anything but sultry. Bring dream weaver Sabyasachi into the picture and low self-esteem becomes a thing of the past and fantasies become real!
This season on Band Baajaa Bride with Sabyasachi, 13 brides will be transformed through his Midas touch, right from her regal lehenga to her intricate heritage jewelry, designed by the master himself. And if that wasn't enough Sabyasachi's accomplices and show hosts Freishia and Bharat will go to great lengths to pamper brides with once-in-a-lifetime experiences. Why? Because every bride needs a sparkle!
Don't miss the trendsetting brides of 2018 on Band Baajaa Bride With Sabyasachi Season 8 on your TV screens and social media feed, starting February 14th, 9pm only on NDTV Good Times.